What is Certus®
Certus® is a professional networking organization founded on the principle that your real worth in business is all about how much value you can create and give. CERTUS members build intentional relationships with others in the organization in order to expand their reach.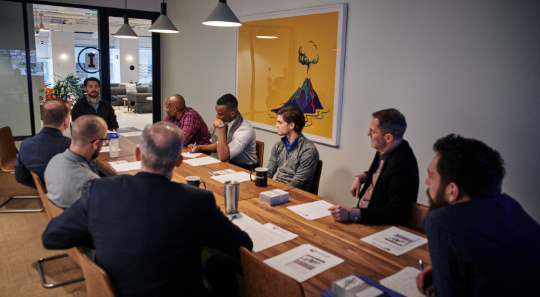 The idea is to refer each other beyond the core group, thus exponentially expanding your reach. Members are better positioned to serve their clients, and their fellow members. By focusing on creating value for others, and being open to receiving, your business will flourish. CERTUS facilitates this process by providing structure and framework with education, regular meetings and social events.
Build your network
Nurture your network
Leverage your network
Accountability
Mastermind
Growth focused
Collaboration
Fun
Build
CERTUS events and meetings are there for you to build your network
Nurture
Go an inch wide and a mile deep with your connections.
Leverage
Our groups function as a team to help you leverage not only your network, but theirs.
Who is Certus® For?
Certus® is for B2C sales professionals and business owners focused on quality over quantity. Higher quality events and meetings means more efficiency and more results for the time and money invested.
CERTUS members are the secret ingredient. By curating a membership of like-minded, intentional, growth focused business professionals, we are stacking the deck for your success.
CERTUS events are FUN! People want to be around other people that are enjoying life and enjoying their business. Fun = More $$! Money may not buy happiness, but it'll buy you a jet ski. And have you ever seen someone frowning on a jet ski?
CERTUS is about growth. In order to grow your business you need to constantly be sharpening the sword. And you need to be around others that are interested in growth too!
CERTUS is about referrals and introductions. We believe everyone wants to help others but you need to make it easy. You need to stay top of mind. You need to become referable.
View Groups
B2C Small Business Owners
62%
Looking To Grow Their Business
95%
Want To Have Resources For Their Clients
75%
Certus® Membership
Pricing plans
$

69

/ month
Certus® Monthly Plan
Automatic billing
Annual Commitment
(Requires one time $99.00 application fee)
Apply Now
$

189

/ quarter
Certus® Quarterly Plan
Automatic billing
Save $72.00 per year
Annual Commitment
(Requires one time $99.00 application fee)
Apply Now
$

699

/ Year
Certus® Yearly Plan
Automatic billing
Save $129.00 per year
(Requires one time $99.00 application fee)
Apply Now
What people say about Certus®?
The proof is in the pudding as they say. Check out the pudding.
"I've learned a lot about what it takes to build and keep strong professional ties with clients/partners. I feel fortunate to be part of this organization."
Lissette Wells
Certus® Member
"Certus has been instrumental in my business. I believe that Certus provides a genuine community where clients are always at the forefront."
Wesley Wittman
Certus® Member
"I have been a member of Certus for about 3 years now. I can't say enough about how it's helped me grow my business, my network, and my sales professionalism."
Kendall Prine
Certus® Member